Photo: celebrates Eric Gyamfi, FOAM Paul Huf Award Winner 2019!
Eric Gyamfi (Ghana) wins Foam Paul Huf Award 2019
On 5 Mar 2019, Eric Gyamfi (b. 1990, Ghana) was chosen as the winner of the thirteenth Foam Paul Huf Award. The award is presented annually by Foam to a photography talent under the age of 35. The jury selected Gyamfi out of 100 nominees from 24 countries. The prize consists of €20,000 and a solo exhibition at Foam.
Additionally the work of the winner will be published in the next prestigious annual Talent Issue of Foam Magazine and be included in the internationally traveling group exhibition.
The jury states: "Eric Gyamfi was unanimously chosen as the winner of the Foam Paul Huf Award for his diverse artistic approach, the immersive nature of his work, and the combination of highly personal subject matter with an underlying political message."
Eric was nominated for the Paul Huf Award by John Fleetwood, Director of Photo:. John Fleetwood has been a nominator of the award since 2017 and a mentor to Eric since 2016, working together on various projects including the Goethe Annual Masterclass (2016-2018), Aperture's Platform Africa edition (2017), Johannesburg Art Fair (2017), Cape Town Art Fair (2018) and 10:Queer (2018).
Previous winners of the Foam Paul Huf Award:
2018 - Daniel Shea (1985, United States),
2017 - Romain Mader (1988, Switzerland),
2016 - Daisuke Yokota (1983, Japan),
2015 - Momo Okabe (1981, Japan),
2014 - Daniel Gordon (1980, United States),
2013 - Taiyo Onorato & Nico Krebs (1979, Switzerland),
2012 - Alex Prager (1979, United States),
2011 - Raphael Dallaporta (1980, France),
2010 - Alexander Gronsky (1980, Estonia),
2009 - Leonie Hampton (1978, United Kingdom),
2008 - Pieter Hugo (1976, South Africa),
2007 - Taryn Simon (1975, United States) and Mikhael Subotzky (1981, South Africa).
An exhibition with the work of Eric Gyamfi will be on show at Foam at the end of 2019.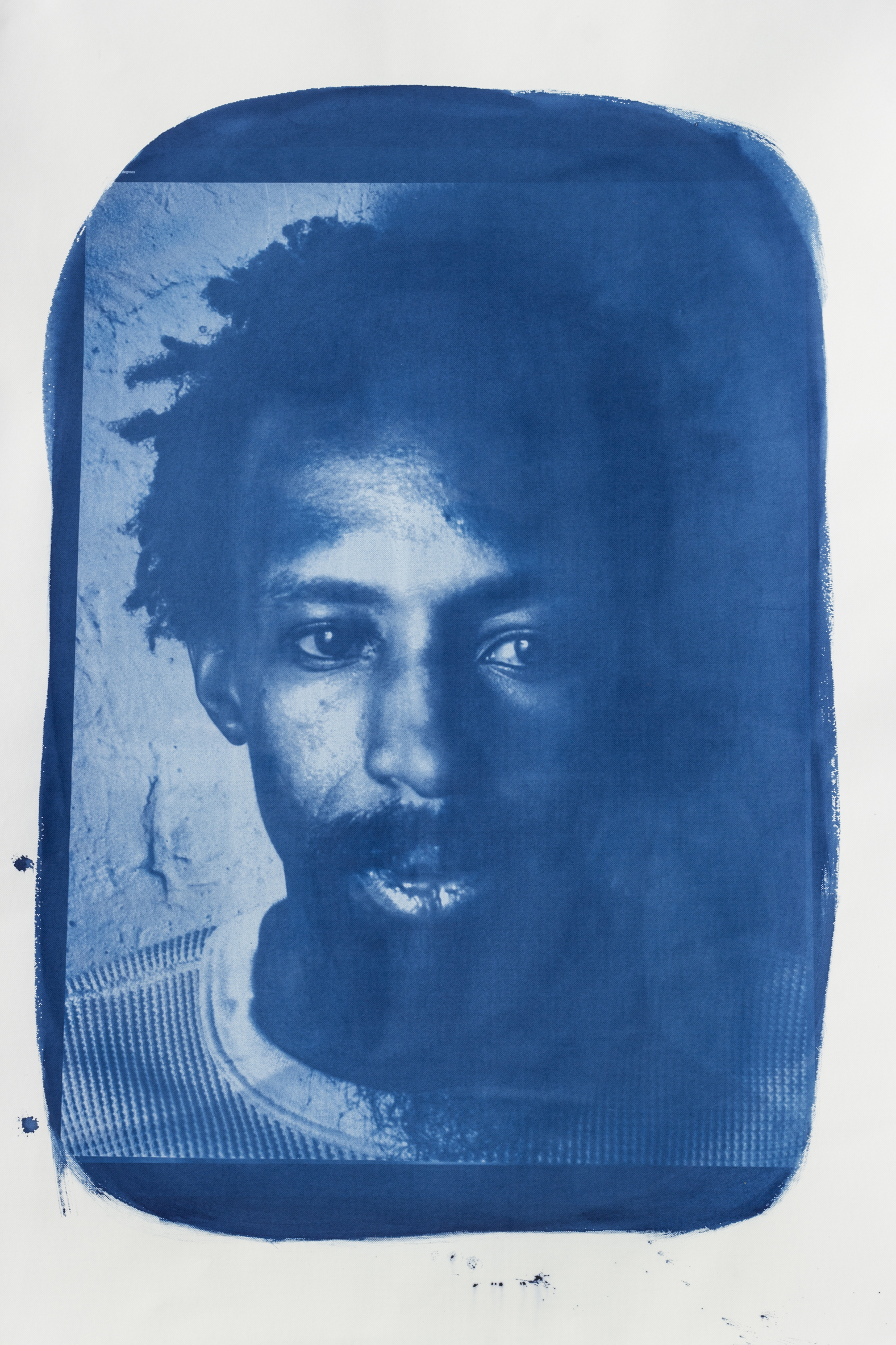 Eric Gyamfi
(b. 1990, Ghana) is a photographer living and working in Ghana. Eric has a B.A in Economics and Information Studies from the University of Ghana (2010 to 2014). He is currently pursuing an MFA at the Department of painting and sculpture, Kwame Nkrumah university of Science and Technology. Gyamfi is also a fellow at the Photographers' Master Class (Khartoum, Sudan 2016 and Nairobi, Kenya 2017, Johannesburg, South Africa 2018). He was an invited participant to the Nuku Studio Photography Workshops (2016) and World Press Photo West African Master Class (2017), both in Accra. Gyamfi received the 2016 Magnum Foundation Fund. He is a member of the nuku studio, Ghana
Paul Huf
The Dutch photographer Paul Huf (1924-2002) was known for his innovative photographic technique and was an important ambassador for the establishment of Foam Fotografiemuseum, Amsterdam in 2001. To honour this special relationship, the Foam Paul Huf Award was created in 2007 in order to stimulate and support photographers on a global scale.
For more information: FOAM Paul Huf Award
Posted 5 March